Special Announcement
REsources to Help for COVID-19
Below are practical tools that can help you and your family cope with issues brought-on by the challenges of facing the COVID-19 quarantine.
Mental Health Tips for Self-Quarantine
Education Resources for Families
---
The Prince of Peace Families & Children Ministry exists to
provide families with a Christ-centered place to receive resources, encouragement, and training to make disciples in their homes.
Our vision is for parents to be instructed, trained, encouraged, and coached to pass the Christian faith on to their children through spiritual conversations, family devotions, life connections, rites and rituals, in a natural "as you go" manner.
Prince of Peace Lutheran School

The Prince of Peace Lutheran School has re-opened with COVID-19 considerations. Registration for the 2021-2022 School year is ongoing. Please go to the School Website for the most current information.

Nursery
Prince of Peace's Nursery is currently closed and will only resume once we return to a pre-pandemic or normal status.
Prince of Peace has a Nursery on premises that offers childcare for Infants to age 4, during Worship services, Sunday School and other special events. Paid child-care providers staff the Nursery, which is located in Room 22.
MOPS & Momsnext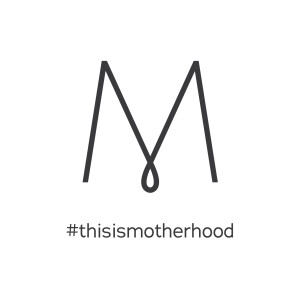 Prince of Peace hosts MOPS (or Mothers of Preschoolers) and MOMSnext groups. Moms come to connect, relax and renew their souls in a faith-filled, loving atmosphere. All moms with children ages pregnancy - Kindergarten are welcome. For more information visit the Mops & MomsNext page.
Sunday School
Prince of Peace's Sunday School classes are currently suspended and will only resume once we return to a pre-pandemic or normal status.
Children's Sunday School classes are typically held between Worship Services on Sunday mornings. Age 3 - grade 6 meet in the Sanctuary for opening and will conclude their time in their specified classrooms.
Choirs
Two different choirs are available for elementary age children. Click the links to find out what online options are available: Primary Choir for 1st and 2nd graders and Junior Choir is offered for 3rd through 6th graders. Contact our Musical Director, Michael Rossi for current details.

First Communion
It has been a long-standing tradition at Prince of Peace to offer opportunities for children, 3rd grade and older, to take classes to prepare them for First Communion. This free three-week course is designed for 3rd – 6th grade students and a parent to attend together. It's fun, informative, and interactive and it's led by our Pastors and staff. This course is best in person, check back with us when the building is fully open, or contact Vicar John Durkin to put your name on the list.
Email Vicar John Durkin, DCE to sign up.

With over 235 kids and 85 volunteers, ROAR 2019 was a SUCCESS!
Check out our highlight video for all the fun we had!

Cub Scouts and Scouts BSA
While the facility is closed our local troops are meeting off-site. Please contact for the current list of leaders.
Resources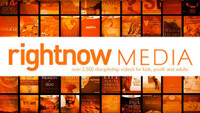 Prince of Peace has a subscription for all members to rightnow Media, a website that houses 10,000+ video resources for kids, youth and adults.
---
For more information on opportunities for children at Prince of Peace, contact our Minister to Families & Children, Vicar John Durkin, DCE.