The Prince of Peace Families & Children Ministry exists to provide families with a Christ-centered place to receive resources, encouragement, and training to make disciples in their homes.

Our vision is for parents to be instructed, trained, encouraged, and coached to pass the Christian faith on to their children through spiritual conversations, family devotions, life connections, rite, and rituals, in a natural "as you go" manner.
First Friday - Parent's Night Out
The First Friday of the month will be Parent's Night Out available from 6-10pm in the Youth Room. Cost of care is $15/child and a maximum of $30 per family and includes: dinner, activities, quiet time, adult/teen supervision. Please register by 12pm (noon) the Thursday prior to the First Friday. Walk-ins will be welcomed on a first-come- first-served basis as space is available.
For additional information or questions email
Downloadable FlierRegister HereVolunteer HereWorker Background Check Form
Prince of Peace Lutheran School

The Prince of Peace Lutheran School offers class opportunities for Preschool age children (ages 2.5-5) and Kindergarten.


Nursery
Prince of Peace has a Nursery on premises that offers childcare for Infants to age 4, during Worship services, Sunday School and other special events. Paid child-care providers staff the Nursery, which is located in Room 22.
MOPS & Momsnext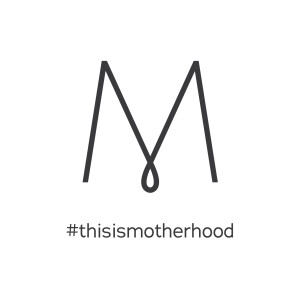 Prince of Peace hosts MOPS (or Mothers of Preschoolers) and MOMSnext groups. Moms come to connect, relax and renew their souls in a faith-filled, loving atmosphere. All moms with children ages pregnancy thru Kindergarten are welcome. For more information visit the Mops & MomsNext page.
Sunday School
Sunday School classes are held from 9:45 to 10:45am on Sunday mornings. Age 3 - grade 6 meet in the Sanctuary for opening and will conclude their time in their specified classrooms.
Choirs
Two different choirs are available for elementary age children. The beginning Primary Choir is offered for 1st and 2nd graders. The Junior Choir is offered for 3rd through 6th graders.
First Communion
It has been a long-standing tradition at Prince of Peace to offer opportunities for children, 3rd grade and older, to take classes to prepare them for First Communion. This FREE three-week course is designed for 3rd – 6th grade students and a parent to attend together. It's fun, informative, and interactive and it's led by our Pastors and staff. Our Spring series' dates are Sunday February 23, March 1, and March 8, 2020 in the youth room from 2:30 pm - 3:45 pm.
Email John Durkin, DCE to sign up.
Vacation Bible School
With over 235 kids and 85 volunteers, ROAR 2019 was a SUCCESS!

Check out our highlight video for all the fun we had!
Save the dates for VBS! July 27 - July 31, 2020

Cub Scouts
Pack 1100 - Meets at West Springfield Elementary. Contact Paul Milligan (703) 730-3647
Resources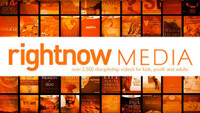 Prince of Peace has a subscription for all members to rightnow Media, a website that houses 10,000+ video resources for kids, youth and adults.
---
For more information on opportunities for children at Prince of Peace, contact our Minister to Families & Children, John Durkin, DCE.