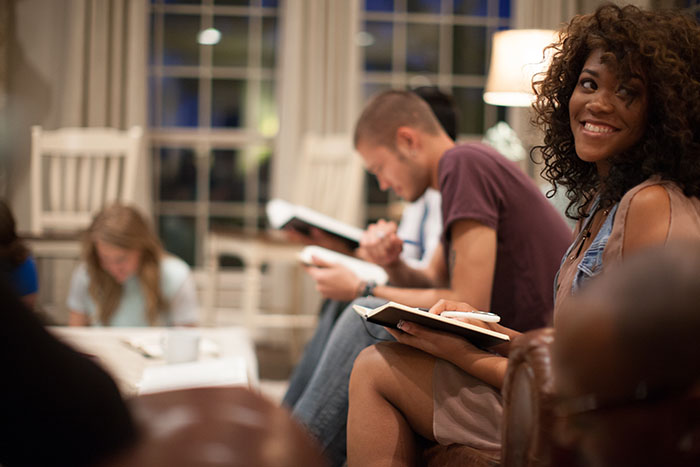 The College & Career Ministry's mission is to serve post high school and post college-aged individuals, by providing small groups and activties throughout the year. Our goal is to connect young adults with one another, to deepen our relationship with Christ and each other. Join the Facebook group, and subscribe to the College & Career email list (below), to stay up-to-date on all C & C small groups, activities and events.
Connect to POP College
& CAreer on FaCEBOOK
Care Packages for College Students & Deployed Service Members
Do you have a College student or a deployed family member? We'd like to have the opportunity to send them a care package a couple of times each year to maintain contact with them. It's simple, just submit the online request form. If you have any questions about this ministry or you would like to donate items, email John Durkin, DCE with the subject College/Military.
Graduate Weekend
We love to honor and bless those who have successfully fulfilled graduation requirements on all levels. What a joy it is to further one's education and to seek new ways the Lord has called each one of us. If you would like to honor yourself or someone else please complete this form.
Tuesday Evening Ladies Small Group:
Each Tuesday we share a meal together at 7:30pm, then spend an hour together in study and discussion. The location varies week to week in the Springfield/Alexandria area, call or text Kate Bitely for details.
To receive up-to-date information on any of these ministries, subscribe to our mailing list:
* indicates required