College & Career
This ministry exists to serve the young adult community (ages 19 -30) by providing small groups, fellowship and activities throughout the year.
Our goal is to connect young adults with one another, to deepen our relationship with Christ and each other. The best way to connect is through our Facebook Page. Come join the discussion!

Young Adult Fellowship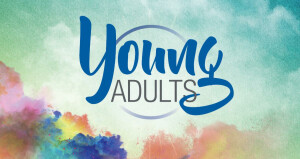 The Young Adult group meets every other Saturday, after worship at 7pm, in the Youth Room. Participants enjoy snacks, board games, and a study the book of Ephesians. If you are interested in attending, please come!
You can email the Church Office, for more information, with the subject Young Adults.
Care Packages for College Students & Deployed Service Members
Do you have a College student or a deployed family member? Periodically, we like to send them a care package to maintain contact with them. If you have any questions about this ministry or you would like to donate items, please email the Church Office, with the subject College/Military.