Michael Card Bible Study
Sunday, May 22, 2022, 9:30 AM - 10:20 AM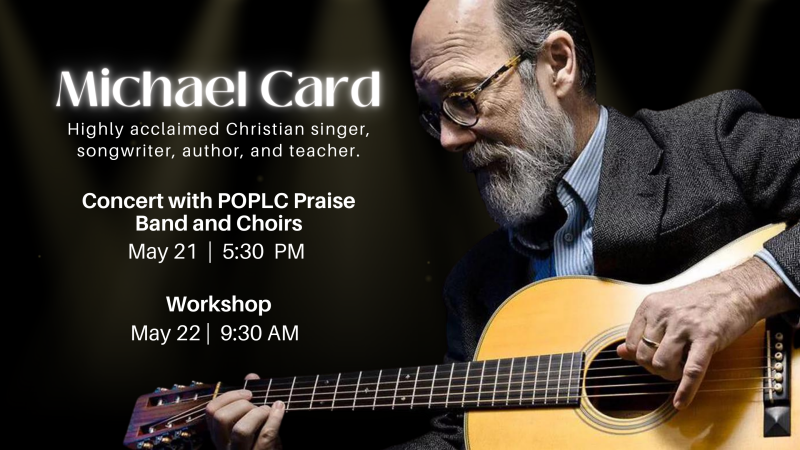 We are thrilled to announce an unforgettable weekend with highly acclaimed singer, songwriter, author, and bible teacher, Michael Card.
Michael Card has sold millions of Christian albums and will lead a group Bible study on May 22nd at 9:30 AM in the Sanctuary.
This event will be in-person, as well as Live-streamed!