Michael Card Concert
Saturday, May 21, 2022, 5:30 PM - 7:00 PM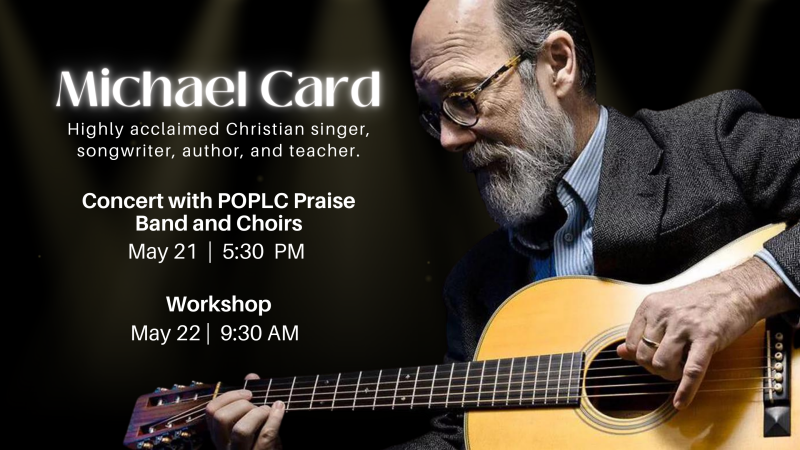 We are thrilled to announce an unforgettable weekend with highly acclaimed Singer, Songwriter, Author, and Bible Teacher, Michael Card.
Michael Card has sold millions of Christian albums and will perform his most famous songs in a special concert with the POPLC Praise Band and Choirs on May 21st at 5:30pm.
The following morning on May 22nd at 9:30am, Michael will also lead a group Bible Study in the Sanctuary.
Both events will be in-person, as well as Live-streamed!