Holy Comforters
Every Thursday, from 01/19/2023 to 05/04/2023, 9:15 AM - 2:30 PM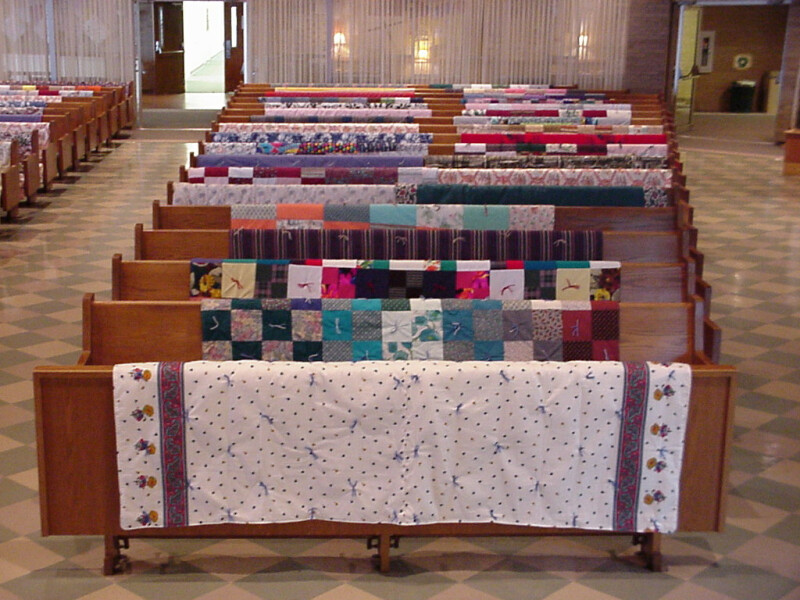 Quilting has started! We need your help!
Do you sleep on a mattress every night? Some people in the world don't and use our quilts as their mattress on a dirt floor. Lutheran World Relief quilts are being made every Thursday, here at POP. (Last year we made over 147 quilts for LWR)
No experience necessary. If you can tie a shoe, we need you. If you can sew a straight line, we need you. If you can cut fabric, we need you. Yes, we need you! We can also use fabric (cotton - no holiday fabric, please) and yarn to tie them together. We meet in room 27 (at the back of the church) from 9:15am till 2:30pm. Bring a sack lunch. We have dessert! Come have fun, fellowship, and serve the less fortunate all at the same time!