Households of Faith
Every Sunday, from 01/22/2023 to 03/13/2023, 9:30 AM - 10:20 AM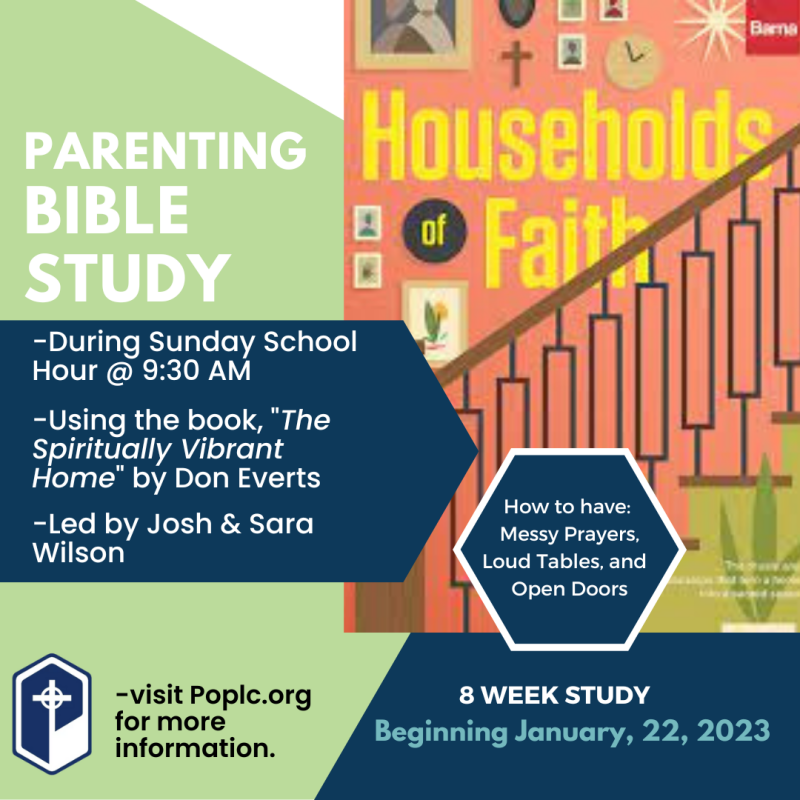 What does a Household of Faith look and sound like? What does research from Barna and Lutheran Hour Ministries say about how to cultivate a spiritually vibrant household? How do we create an environment for messy prayers, loud tables and open doors?
Come join us on an 8-week journey beginning on Sunday, January 22 at 9:30am during our Sunday School Hour. We will be reading "The Spiritually Vibrant Home" by Don Everts with room for discussion and collaboration.
Bible Study led by Josh & Sara Wilson.