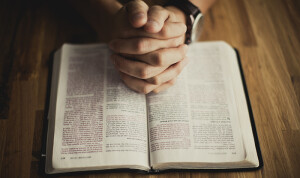 "Therefore, if anyone is in Christ, he is a new creation. The old has passed away; behold, the new has come."
2 Corinthians 5:17

WORSHIP NEWS
We are called to a personal relationship with God through Jesus Christ. We are gathered into Christ's family in Worship and prayer. We are transformed into Christ-likeness by the power of the Holy Spirit. As a result believers are sent out to love and serve the world in Christ's name.
Come and Worship with us!
Prince of Peace in now holding one In-Person Worship Service per week. In-Person Worship with Holy Communion is on Sundays at 11am. Masks and an entry questionnaire are required.
Holy Communion is also offered on Wednesdays with a short service at 12pm. Masks and an entry questionnaire are required.
We offer all three of our normal Worship services Online. You can watch these service LIVE on Saturdays at 5:30pm, Sundays at 8:15am & 11am. We are now LIVE STREAMING the Sunday, 11am Worship service.
You can also watch these services on-demand after they have aired live on our Vimeo page. Watch past services or Worship with us anytime.
Can we Pray for YOU?
Prayer is an important part of our Worship at Prince of Peace. We have seen and experienced God's power through prayer and we have already been praying for YOU!
If you have a specific prayer request, please visit our Prayer Request page, join the private chat in our online Worship service, or contact the Church Office directly at (703)451-5855.