This program is designed for children who are Two years old by
April 30th, for the coming school year.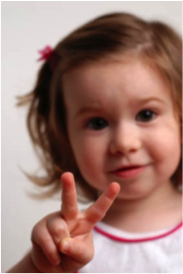 Safe & Secure
If you want a program for your older toddler and need a safe and secure place that may also be the "first place away from home and you," this program is just right for you both!
Trained Teachers
Having just the right people to care for and learn with children of this age is paramount for this program. Trained, experienced and excited about working with two year olds, a loving and nurturing team work with each lively group of 12 children.
Two's - Classes for School Year 2023-2024
Our 2-Day Program is

Tuesday and Thursday mornings from 9am-Noon

Our 3-Day Program is

Monday, Wednesday & Friday mornings from 9am-Noon

An extended day option is an available add-on for all programs.
Two's - Program Details
Potty Training
Children do not need to be toilet trained to attend, however is is a part of our everyday curriculum and an important component to our program.
Separation & Attachment
Separation and attachment are experiences that happen all through our lives as human beings. Research and practice confirm that early healthy, strong attachments for young children help them form healthy, strong bonds again and again in life. Our program supports children and families in forming new attachments to other trusted persons - - to adults and maybe even little friends - - in an environment with play and discovery materials that invite curiosity, capture attention, stimulate learning, and encourage language.
Outside Play
A playground designed just for young children is right outside the classroom door.
Music
Included in our curriculum are weekly Music and Movement times with an experienced early childhood music and movement specialist. To support and extend children's music exploration, the classroom teacher and teaching assistants participate with their class.
Chapel
Learning about our best friend, Jesus, is an important part of our program. We participate in four Family Chapel Services during the school year ~ Thanksgiving, Christmas, Easter, and at the end of the school year. We know that the youngest of children "catch" the feelings of worship best while seated in the laps of family.
Two's - Focused Areas of Development
Physical - skills, strength, coordination, movement, exercise
Spiritual - learning to talk to God, Friend of Jesus, God made us
Aesthetic - Music, Arts, Drama, Movement
Social/Emotional - safe, happy, self-esteem, forgiveness, helping others, forging friendships, forming attachments with trusted adults
Cognitive - develop and pursue interests and curiosities, ask and respond to questions, solve problems, undertake challenges
Language - use words to communicate wants and needs, express feeling and thoughts, listening, reading and writing skills