Welcome Ministry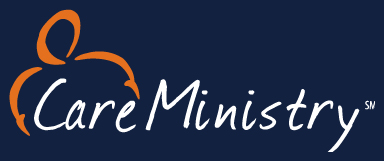 The Prince of Peace 'Welcome' or CARE MINISTRY equips members of the congregation to help meet the needs of visitors at Worship services. Care Teams serve first-time-attenders, and follow-up in making all newcomers welcomed and informed. The Care Team member is often the first friend a visitor meets in the church. Each Prince of Peace Care Ministry Team serves once a month. Care Ministry is having a major impact on community spirit at Prince of Peace by putting people in touch with God's help and hope through prayer and personal care.
Anyone interested in being a Care Minister should schedule an individual orientation with Gary Miller, Care Ministry Coordinator, by calling (703)239-2065, or join a periodic training class.
Pastoral Care
Care and counsel provided by pastors and other full-time staff with a focus on spiritual healing and reconciliation. Typically, pastoral care provides prayer and support in momentary crisis. If the issue presented involves more in-depth assistance or emotional care, then the person can be referred to a support group, a Stephen Minister, a local mental health professional, or a local assistance agency. The pastors and staff are always available for listening and prayer. If you need a pastoral care appointment, please contact a staff person directly or call the church office to make an appointment at (703)451-5855 or email Deaconess Cassie Brown.
Stephen Ministry
Stephen Ministers are trained laypeople who provide confidential, one-to-one care to people experiencing a difficult time in life, such as grief, divorce, job loss, relocation, or separation due to military deployment. Stephen Ministers offer a listening ear and a non-judgmental presence where love and care are the focus. If you would like to be matched up with a Stephen Minister, please contact Cassie Brown, Minister of Care at Prince of Peace.
Local Support Agencies
Fairfax County has many private and public agencies that care for the physical, mental, and emotional needs of individuals and families. The Fairfax-Falls Church Community Services Board (CSB) is the public agency that plans, organizes and provides services for people in our community who have mental illness, substance use disorders, and/or intellectual disability. The CSB also provides early intervention services for infants and toddlers who have developmental delays. For more information please click here: Community Services Board.