Easter Egg Hunt & Donations
Saturday, April 01, 2023, 9:30 AM - 11:30 AM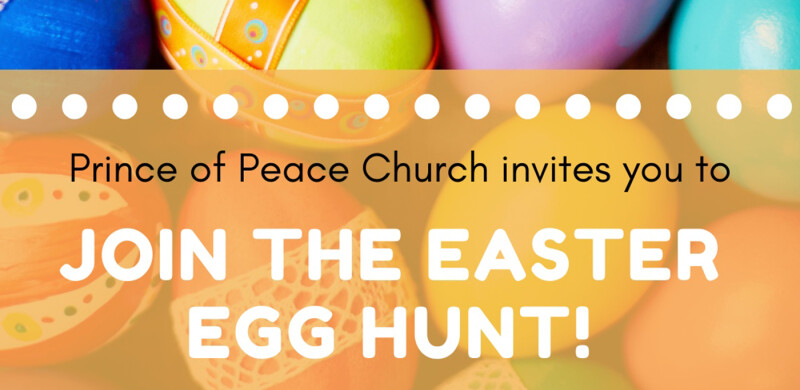 The Prince of Peace Easter Egg Hunt is for Children, grades Pre-K thru 4th grade.
Donations & Volunteers
We are looking for donations of items to put in the eggs for the children to find. Items can be peanut-free candy, stickers, or other small toys that fit in the smaller plastic eggs. Donations should be dropped off in the Prince of Peace Narthex/Lobby by March 15th.
We are also in need of volunteers to run the different activities. The activities are Crafts, Bubbles, a small Bounce House, and the actual Easter Egg Hunt. This is perfect for any students who need service hours for school or scouts! If you are interested in volunteering, please contact M.E. Sorenson.