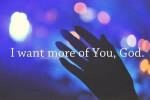 This message was originally given at the September 15, 2017 closing devotion for the Ministerial Care Coalition (MC2) by Rev. Jim Otte, LPC. Thank you Rev. Otte for sharing your thoughts of grace in a time such as these.
I've been thinking a lot about the grace of God, lately. Like many of us, I've been watching the news feeds and daily reports covering the big storms, which have hit our southern coasts: Harvey on the Texas coast, and more recently, Irma in Florida and the southeast. Watching the immense power of storms, and their aftermath, can drive a person to seek the comfort that is found in the grace of God!
But, I have to admit that a little thought also entered my mind, regarding these situations. The thought was borne by the little saying, which we often think when other people are dealing with traumatic events. We say, "There I go, but by the grace of God." Hmmm. Let me say that again…
"There I go, but by the grace of God."
As I thought about that common saying, it occurred to me, that I didn't know where in the Bible that statement was. It had a little Pauline ring to it, or perhaps the Letter of James. So, I did what any good Bible scholar would do: I Googled it! What I found was that it wasn't Biblical at all! It was attributed to an Englishman named John Bradford, who in the 1500's was watching a group of men being led to the gallows. Later in his life, Bradford was himself burned at the stake, as a martyr for the faith.
Perhaps, someone said, as they watched him suffer and die: "There I go, but by the grace of God."
It's a strange, but very human way to think about God's grace…that somehow its existence in our lives, ought to protect us from such difficulties – like martyrdom, or hurricanes, or persecution, or other "thorns in the flesh." And, if we are truly willing to get honest with ourselves, we would admit that when we say, "There I go, but by the grace of God," what we are really saying is: "I'm relieved that it is happening to the other guy, not me."
Surviving trauma has a way of taking us down to basics, doesn't it? And, I think, that was the point of the conversation between St. Paul and Jesus, on at least three occasions. Paul was struggling with his own "thorn in the flesh;" something perhaps so annoying or even debilitating that Paul prayed that Jesus would take it away. And, three times, Jesus said, "No, My grace is sufficient for you."
Jesus was taking Paul through a shift in perspective…helping him move from the "There I go, but by the grace of God (as my escape from pain)…to "There I go, with the grace of God (as my "sufficient" presence in my pain). Let me say that again:
"There I go, with the grace of God."
In other words, no matter the issue you're facing; the winds that are blowing; the thorns which are pricking you…God's grace is sufficient…it is "enough." Enough for the day!
I found a reference to that definition of "sufficient" in the Old Testament story of the Children of Israel, as they had left Egypt into the wilderness. You remember how it went… The joy of leaving had left them, and the grind of survival was in their faces. They had run out of food, and they began to complain to Moses, who in turn prayed to God. God answered their prayer, by sending them the gift of manna – but sending it with two tests of faith:
Gather enough, sufficient for each 24-hour day, (the exception over the Sabbath), and
Consume it all each day, trusting that God will provide enough for the next day.
Who would have thought that "gathering" and "consuming" could be categorized as 'acts of faithfulness?' Yet, that is exactly what trust in God's promise of provision required them to do! They had to learn to trust that when God said He would daily provide for their need and His provision would be "sufficient," that is exactly what He meant.
Fast forward to Paul's struggle, Jesus was teaching him that "sufficient" meant "enough for the day." Jesus was reminding Paul that God's grace would be sufficient – it would be enough - for whatever the day would bring his way….and yours…and mine. The beauty of such "sufficiency" is that it is grace-fueled, not self-created. In other words, it is because of God's grace in Christ in us through faith, we can say, "I am enough with the grace of God!"
This is a critical claim, because it alone is the antidote for the attitude of scarcity in which many people live their lives. In a scarcity mindset, the focus is on "What am I lacking, which is preventing me from a happy (or productive or fulfilling or fill in the blank) life?" A focus on 'lacking' keeps people stuck in thinking, "There is not enough; I am not enough, and if I just had 'more,' I could do more." Dr. Brene Brown has popularized the concept of "scarcity" vs. "enough" in her recent books and online videos. Her antidote for scarcity is the notion that "I am enough." As empowering as that statement is, it cannot conquer the power of the sinful nature and the spiritual emptiness it breeds.
Re-centering your life on God's grace in Christ as the "sufficient" power for each day does conquer the defeatism of "not enough" with a true empowerment. It also moves you away from self-centered thinking which assumes you have in you to overcome the despair of "not enough." Unfortunately, a self-centered approach leads to thinking you have to be "more than enough" in order to overcome "less than enough."
Invite the power of God's grace in Christ to motivate and empower you to trust that it's sufficient presence will take you through today (the next 24 hours). Use it all up, because tomorrow God will fill you again with "sufficient" grace for the next 24 hours!
Rev. Jim Otte, LPC
Pastor Otte is currently a part-time Associate Pastor at Messiah Lutheran, Plano, TX. He graduated from Concordia, Fort Wayne, Indiana, and Concordia Seminary in St. Louis, with a Master of Divinity degree. He has been a Pastor since the early 1980's and also has a Masters of Education degree. One of his main talents lies in his outstanding ability to counsel those who are troubled or in need of spiritual guidance. He received his Licensure as a Professional Counselor in Texas and has enjoyed a long-term relationship as a counselor on the staff of Samaritan Counseling Center of East Texas. He currently does visitation for shut-ins and hospitalized, as well as counseling at Messiah. He is married to Victoria and has one grown daughter.