Adult Education & Small Groups
The Bible calls for us to not to do life alone and that we were called to be in community. Here at POP, we are proud to offer various educational and communal groups where we can do just that: do life together!
Click for a list of Educational Opportunities
Care & Support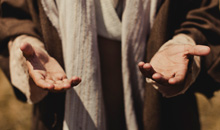 There are times in life when a person or family may need special care and greater spiritual and emotional support. Prince of Peace provides several Levels of Care to all.