The Bible calls for us to not to do life alone and that we were called to be in community. Here at POP, we are proud to offer various educational and communal groups where we can "do life together!"
POP SMALL GROUPs currently active
Small Groups
Small groups have one purpose - to bring people together. We believe God created us to live in relationship with others. Sharing life with a community is part of our design, but meaningful relationships aren't always easy to find. That's why small groups exist; they're a place to belong, connect and grow.
WHAT IS A SMALL GROUP?
A small group is made up of 7-8 people with similar interests, who are in the same stage of life, or who simply want to learn from one another. People gather for various reasons, whether it's to play a sport, have play dates with other moms and kids, meet for coffee, or study the bible. The point is not why you meet, but that you get connected, meet often, and build relationships.
WHY CONNECT TO A SMALL GROUP?
Our problems aren't as overwhelming when we do life together, and God uses others to bring us support and encouragement. Your small group will become a place where others don't just know your name, but actually, care about what is happening in your life and want to be there for you.
WANT TO LEAD A SMALL GROUP?
We are always encouraging those who want to take that next step in their leadership abilities to lead a small group. If you are interested in leading a small group please contact .
Care & Support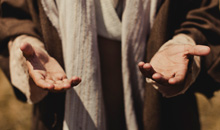 There are times in life when a person or family may need special care and greater spiritual and emotional support. Prince of Peace provides several Levels of Care to all.