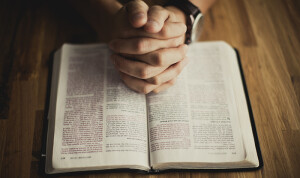 "Therefore, if anyone is in Christ, he is a new creation. The old has passed away; behold, the new has come."
2 Corinthians 5:17
We are called to a personal relationship with God through Jesus Christ. We are gathered into Christ's family in Worship and prayer. We are transformed into Christ-likeness by the power of the Holy Spirit. As a result believers are sent out to love and serve the world in Christ's name.
---
Come and Worship with us!
We offer 3 Worship Services in-person!
You can Watch LIVE! or WAtch ON-DEMAND
Prince of Peace offers three Worship services with Holy Communion: Saturdays at 5:30pm, Sundays at 8:15am & 10:30am, in the Prince of Peace Sanctuary.

The Saturday Evening and Sunday Late (10:30am) Worship Services are also Live-Streamed, then made available for On-Demand viewing immediately following the live service. (Sunday Early service will not be streaming just yet)
Weekly, Noon Day Intercessory Prayer. Zoom prayer meeting each week on Thursdays at Noon. See EVENT listing for details
Here are some helpful tips, if you are having trouble accessing our online Worship Services:
Use Google Chrome or Safari to access the online service. We have found some people are having trouble with Firefox not displaying the video
If you are having trouble accessing the service, you can also watch the live stream directly from our Vimeo Channel

If you are still having problems, email Michael Rossi for additional help, during the week
---
May we Pray for YOU?
We have already been praying for you!
We have seen and experienced God's power through prayer, therefore prayer is an important part of our Worship at Prince of Peace. If there are specific requests you would like us to include in our prayers for you, please: