Welcome Ministry

The Prince of Peace Welcome or CARE MINISTRY equips members of the congregation to help meet the needs of visitors at Worship services. Care Teams serve first-time-attenders, and follow-up in making all newcomers welcomed and informed. The Care Team member is often the first friend a visitor meets in the church. Each Prince of Peace Care Ministry Team serves once a month. Care Ministry is having a major impact on community spirit at Prince of Peace by putting people in touch with God's help and hope through prayer and personal care.
Any one interested in being a Care Minister should schedule an individual orientation with Gary Miller, Care Ministry Coordinator, by calling (703)239-2065, or join a periodic training class.
---
There are times in life when a person or family may need special care and greater spiritual and emotional support. Prince of Peace provides several Levels of Care to all.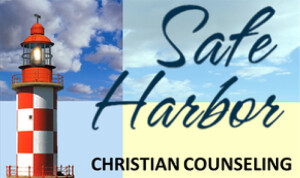 Safe Harbor
Prince of Peace hosts a Safe Harbor Christian Counseling satellite office, located in Rm 13. For more information please visit:
Safe Harbor Online.
---
Stephen Ministry
Stephen Ministers are trained laypeople who provide confidential, one-to-one care to people experiencing a difficult time in life, such as grief, divorce, job loss, relocation, or separation due to military deployment. Stephen Ministers offer a listening ear and a non-judgmental presence where love and care are the focus. For more information on Stephen Ministers, visit Stephen Ministry on the web.
If you would like to be matched up with a Stephen Minister, please email Kerri Grimes, Stephen Minister Leader, or call (919)273-0250.
---
support groups offered at Prince of Peace:


Help and encouragement after the death of a spouse, child, family member, or friend. GriefShare is a special weekly seminar and support group designed to help you rebuild your life after losing a loved one. Our group is led by caring people who have experienced grief and want to help you through the difficult days ahead. We know it hurts, and we want to help. Contact Stacey Crosson by email or contact her through the Church Office, (703)451-5855.

We're sorry we aren't offering a DivorceCare class this fall, check back in spring.
DivorceCare is a weekly seminar/support group that will help you heal from the hurt. It's a warm, caring environment led by people who understand what you are going through. Gain hope for your future! Contact Stacey Crosson in the Church Office today (703)451-5855, for more information and dates/times.
---